Our Advanced Technology

World's First Iris Recognition Technology That Delivers Remarkable User Experience
Until very recently, iris has been used primarily for traditional access control and logical access applications. These solutions by early iris vendors are usually bulky and costly. Now that biometrics are more present in smart devices, the challenge for most iris technology providers is to embed the iris biometric system into smaller devices like the current smartphones, and going forward into more advanced and slimmer smart devices.
Infinity Optics' technology is designed just for that. Not only have we created the smallest form factor and most cost effective hardware solution that fits more than 95% of the world's devices, we have also fully optimized our latest and advanced algorithm with this proprietary design to deliver maximum user experience. So iris authentication can now be made easy and convenient anywhere, anytime on almost any smart devices.
Our technology uses advanced computer pattern recognition techniques to create mathematical templates, out of the unique random pattern of the iris. It's like a barcode that belongs to you. These barcodes are used for recognizing and authenticating the user.
Features – Advanced Iris Authentication for new generation devices
Security, Accuracy & Reliability
Accredited technology
Operability on most platforms
Can support existing user protocols
End to end custom solutions
Image Acquisition
Specialty optics – Biometric Extended Depth-of-Field optical technology
Capture distances 250mm up to 600mm for embedded solutions
Distance capture for other applications can be customized
Optical Z height 2.5mm for embedded solutions
User experience
Easy iris image capture
Fast authentication
No guidance aids required
High accuracy
Liveness detection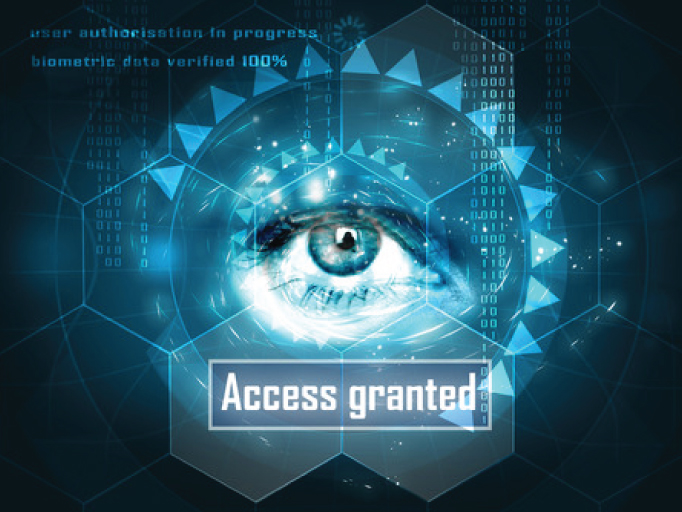 The Infinity Optics' SDK is available for customers developing embedded iris authentication solutions for smart devices and other applications.
Stable biometric code generation for biometric cryptography and biometric hash
Our team of technologists have also created a very unique solution for generating a stable biometric code from noisy biometric image for hashing. This platform of stable bio-code generation can work with most physiological biometric, i.e. iris, 2D face, 3D face, fingerprint and palm scans. The technology enables authentication without the need to reference the person's image or stored biometric data. The solution delivers 100% matching everytime, all the time and with zero error rate. We have also designed the solution to be revocable.
You now have a truly powerful and secured solution that eliminates PINs and Passwords, removes the hacker's primary target of any stored data, and minimize risks of identity fraud and data breach.
Applications in key management solutions for Blockchain, Digital Wallet, High Value Transaction, Data Protection and KYC.